Beloved author Roald Dahl had a colourful life and career, writing more than 20 children's books that have gone on to become firm favourites for kids and adults alike. The BFG, Charlie and the Chocolate Factory, The Twits and Matilda are all classics of children's literature. They remain close at hand for many educators when it comes to encouraging their class to get stuck into a book, even 60 years after some were first released.
What better way to celebrate these books than by learning some fun facts about the writer behind them? These titbits will be perfect to share with your class as you read. It might just inspire them to do some research of their own. You'll also find a handy collection of resources on his books to help you deliver a great lesson on the topic. Enough flushbunking – here are interesting facts about Roald Dahl.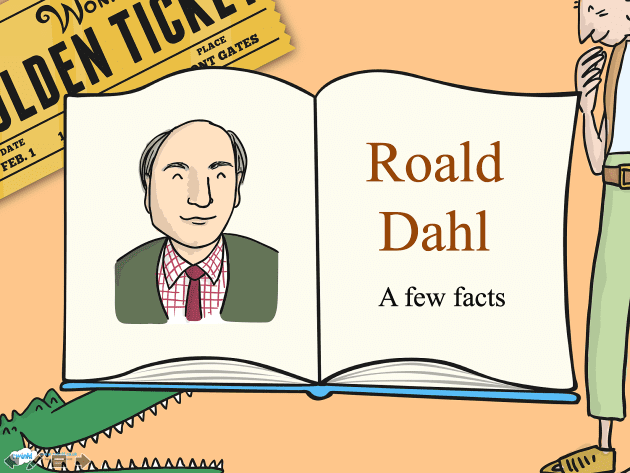 1. He was known for making up scrumdillyumptious words
In fact, Roald Dahl invented around five hundred words over the course of his writing – some of which are in common use today. Words like uckyslush, crodsquinkled, biffsquiggled and catasterous come together to form a nonsense language that the author called 'gobblefunk'.
2. Charlie and the Chocolate Factory was based on his life
Like many of his books, Dahl looked to his life for inspiration when writing this classic. While at boarding school in the 1930s, he and some of his friends were selected as chocolate tasters for the nearby Cadbury's chocolate factory. Dahl imagined being invited by the owner to take over the factory after winning a magical prize, and the idea for the book was formed.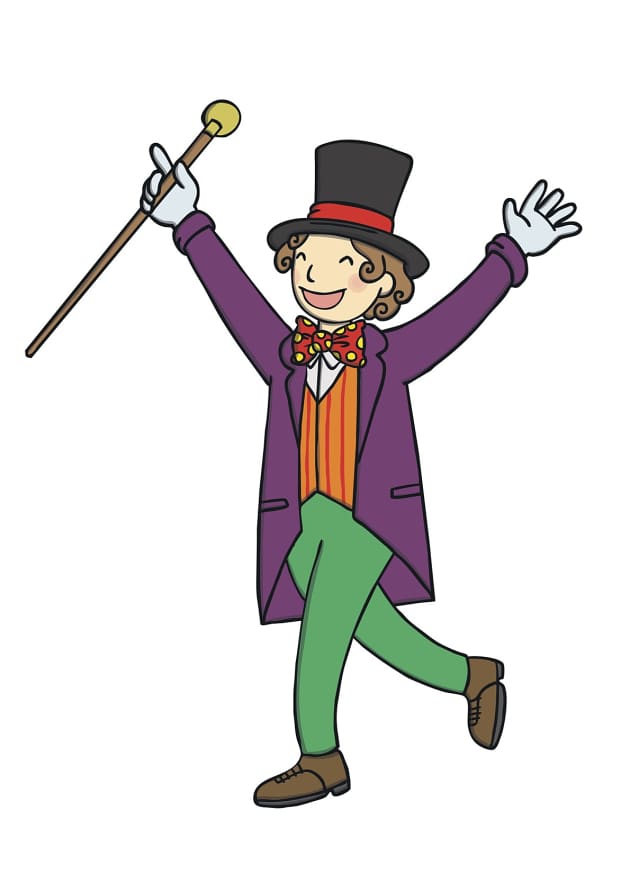 3. Dahl's Norwegian heritage played an important part in his stories
Roald Dahl grew up in Cardiff, Wales, but his parents had moved from Norway. He often spoke in his native Norwegian at home. Because of this, The Twits is about a young boy from the UK with a Norwegian grandmother, and was partially inspired by his relationship to his two homes.
4. His time as a pilot during World War 2 got him into writing
Before he started writing, Roald Dahl was a pilot for the Royal Air Force, a role that inspired his first book, Gremlins. In 1940, his was a plane crash near Alexandria, Egypt. The time he spent in hospital recovering was what inspired him to begin writing, and he never looked back.
5. James and the Giant Peach used to have a different title
In fact, the book was originally planned as a book about James and the giant cherry! The change to peach was only done after the book was mostly finished because a peach was prettier, squishier and bigger than the first idea. How splendiferous!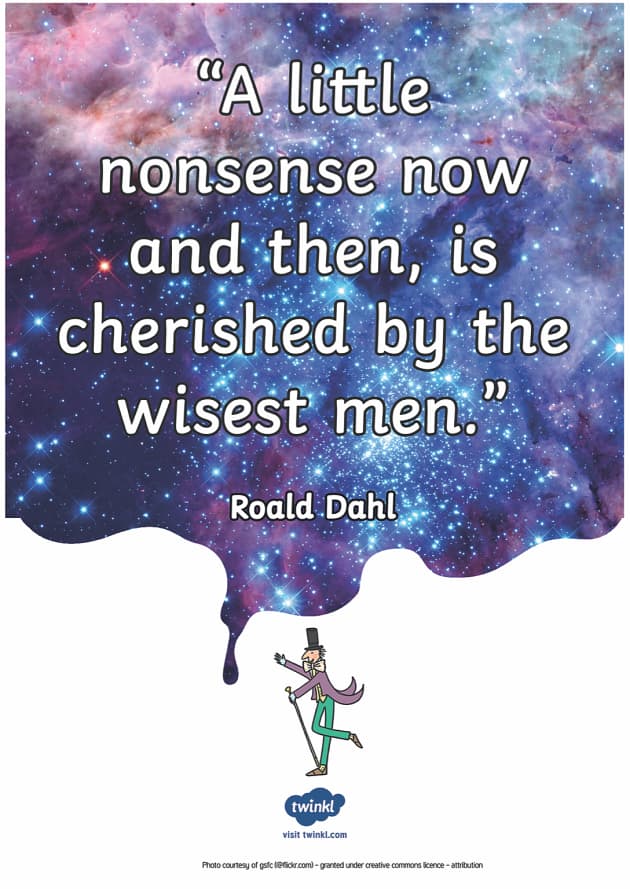 6. Most of his stories were written from a garden shed
Dahl was a keen gardener and loved writing from out in his garden. He would write for two hours in the morning and two hours in the afternoon, spending the first part of his day reading fan mail.
He kept some fittingly strange things in that shed too, including a metallic silver ball made up of old chocolate wrappers from his childhood.
7. Dahl never learned how to type
All of his stories were written in pencil on bright yellow paper. Afterwards, his secretary would type up his writing for him.
8. He was also a medical pioneer
At the age of four months old, Dahl's son Theo was seriously ill with a rare condition called hydrocephalus after being hit by a taxi. This causes water to form on the brain. Dahl put all his efforts into helping his son recover, which included inventing a new type of valve with the help of a neurosurgeon and a toymaker (yes, really!). The valve went on to be used worldwide to treat children with brain conditions.
9. Dahl was still writing when he died in 1990
The final story he worked on was about a young girl who taught her dog to talk. It's not the only unreleased work by Dahl either. Just a few years ago, a previously unpublished chapter of Charlie and the Chocolate factory was made public, featuring a new 'vanilla fudge room'. There were originally meant to be fifteen children on the trip in total.
10. He was buried with all his favourite things
Ever a man with a sense of humour, Roald Dahl asked to be buried with his favourite things – H.B. pencils, red wine, chocolate, snooker cues, and a power saw.
More Interesting Roald Dahl facts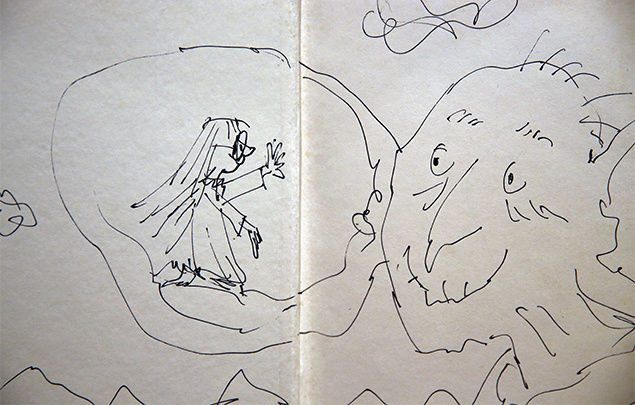 1. Dahl wrote many of his stories in a little shed at the bottom of his garden
Known as his 'writing hut', Dahl sat in a battered old armchair and penned famous tales such as Matilda and Charlie and the Chocolate Factory.
2. He was a fighter pilot in World War II 
During a flight in a Gloster Gladiator (fighter plane) in 1940 over Libya, Dahl crash landed in the desert and survived – all because he'd been given the wrong directions!
3. Dahl wrote for around four hours every single day
From 10am – 12pm, and then 4pm – 6pm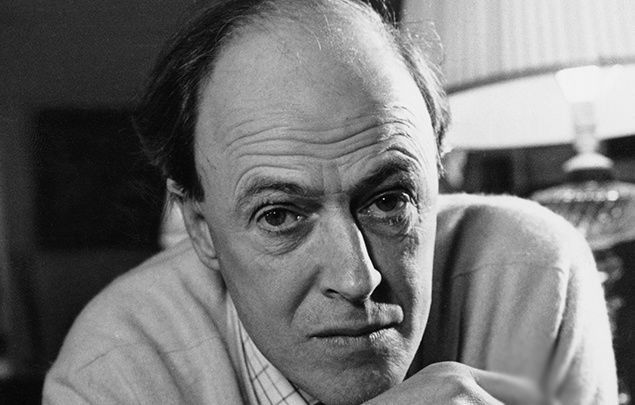 4. He never learned how to type
Instead, Dahl preferred to do all his writing in an old red book in pencil.
5. When Roald Dahl died in 1990, he was buried with some of his favourite things
Including a power drill, chocolate, snooker cues and of course, his HB pencils.
6. There are strange mementos still sitting in his writing hut
These include a huge ball made of old chocolate wrappers, and a piece of hip bone that he had to have removed!
Quentin Blake illustrated many of Dahl's much loved books over the years.
7. Dahl was a spy
During World War II he passed intelligence to MI6 from Washington.
8. Dahl invented over 250 new words
There's even an official Oxford Roald Dahl Dictionary to help you tell your snozzcumbers from your snozzberries.
9. Many of Dahl's characters were based on people he'd met in real life
The grandmother in The Witches is said to be based on Dahl's mother, and the little girl in The BFG was named after his granddaughter, Sophie. 
10. Dahl was born in Wales, but his parents were Norwegian
As a child, Roald spoke fluent Norwegian and English. He's even named after the famous Norwegian polar explorer, Roald Amundson.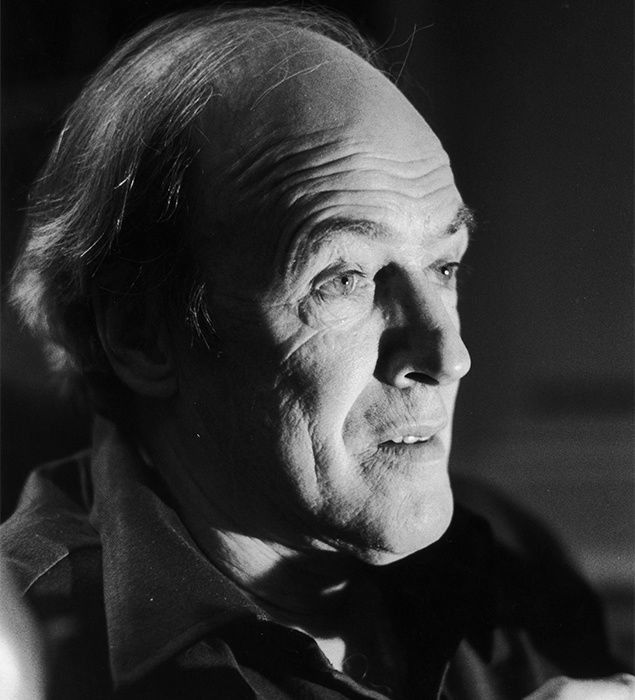 11. Writing wasn't his strong point at school
– according to his teachers, anyway!
12. In 1971, a real man named Willy Wonka wrote to Roald Dahl
He was a postman from Nebraska.
13. Roald Dahl was a giant!
Okay, not quite like the ones in his stories, but he was 6 foot 6 inches tall! This earned him the nickname 'Lofty' when he served in the RAF.