1. Sri Lanka has a sole Test win against the Aussies till date.

2. Sanath Jayasuriya has more ODI wickets than Shane Warne.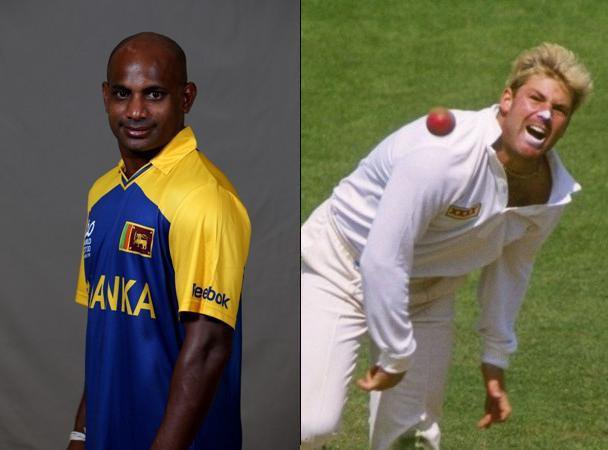 3. Dhaka's Sher-e-Bangla stadium and Bangabandhu stadium have hosted more ODIs than Lord's.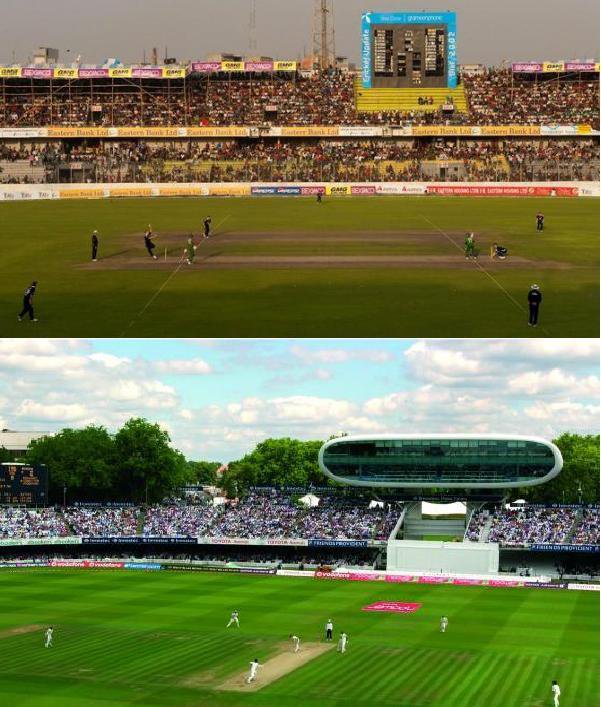 4. The highest number of runs scored in an over is not 36. It's 77.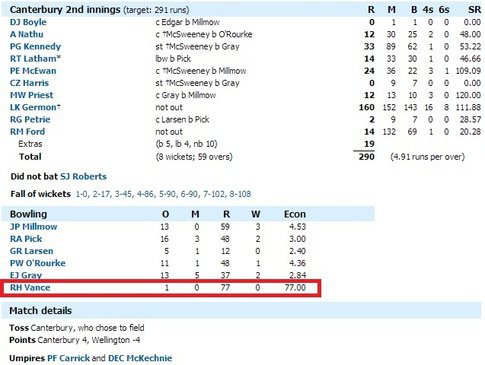 But what many people don't know is that the bowling team allowed the batting team to get close enough to the target and give them a chance to win so that they take risks and get out!
5. Adam Gilchrist holds the record for playing the most number of Tests straight after debut.
He played 96 Test matches between 5 th November 1999 and 24 th January 2008 without dropping out from any of them.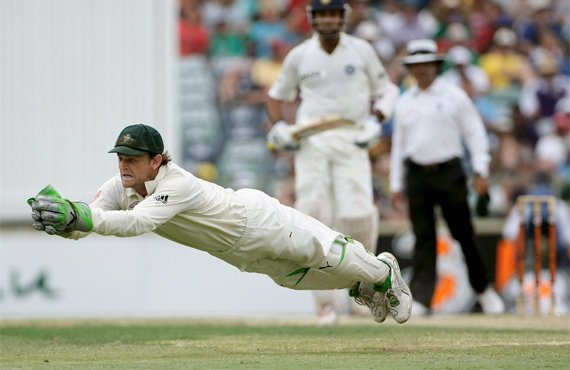 6. Ishant Sharma is responsible for all the three highest scores made by a batsman against India in the 21 st century.
Alistair Cook – 294 Runs, Edgbaston 2011; Michael Clarke – 329 Runs, Sydney 2012; Brendon McCullum – 302 Runs, Wellington 2014. They were all dropped by Ishant Sharma early on in their innings.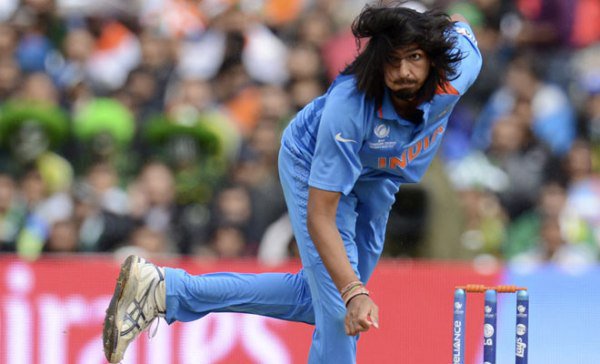 7. On 12 th January 1964, Indian spinner Bapu Nadkarni bowled 21 consecutive maiden overs vs England at Chennai.
His figures were 32-27-5-0 which is an economy rate of 0.15 per over which is the lowest of all bowlers where 10 or more overs were bowled.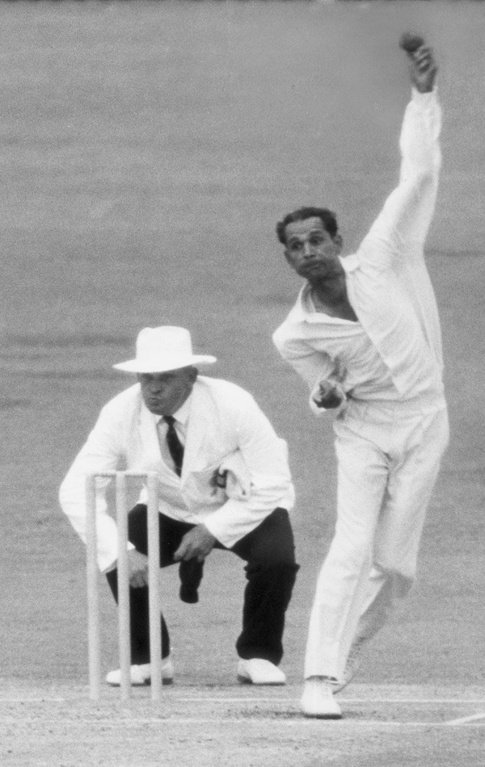 8. Chris Martin and B.S Chandrasekhar have taken more Test wickets in their career than the test runs they scored.
In 71 Tests, Martin has scored 123 runs, while he has 233 wickets to his credit, on the other hand Chandrasekhar has 167 runs to his name along with 242 wickets.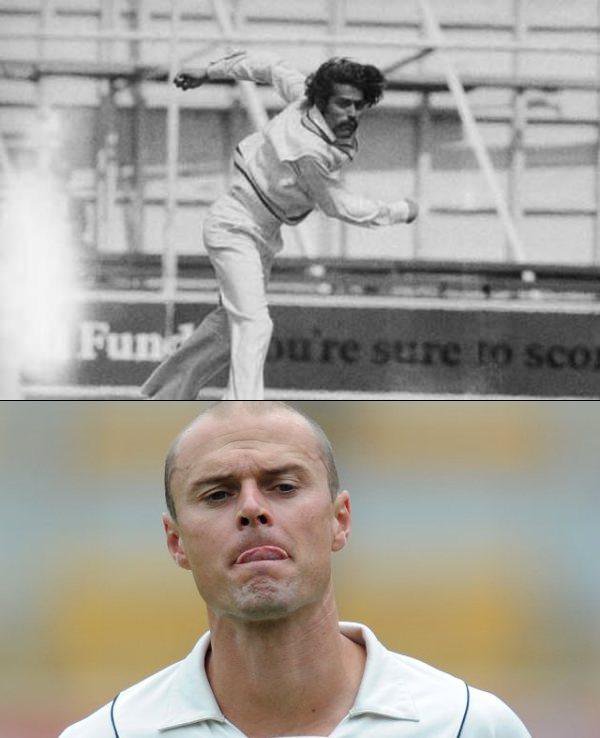 9. Wilfred Rhodes took 4,204 wickets in First Class cricket.
No, it's not a typo. He actually did take more than Four Thousand wickets. He also happened to score 39, 969 runs.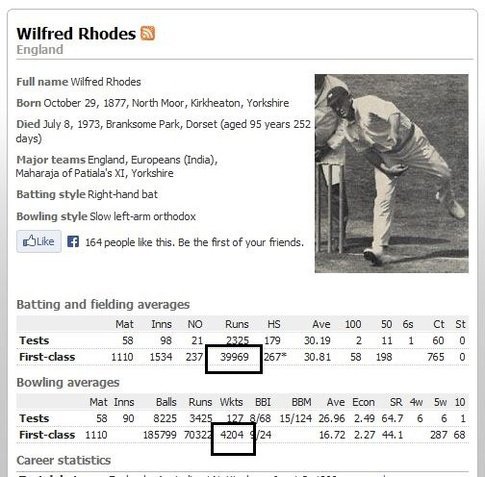 10. Sir Jack Hobbs scored 199 centuries in his First Class career.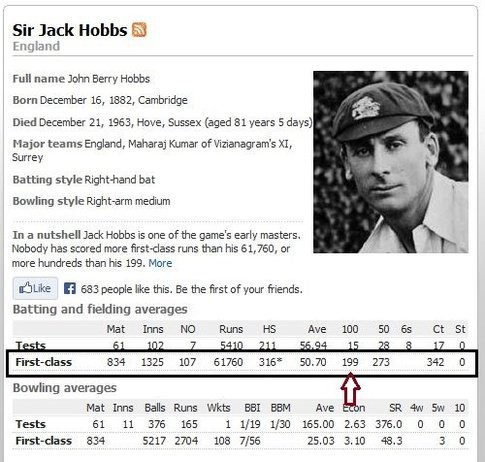 11. In a World Cup Match, chasing 335, Sunil Gavaskar scored an unbeaten 36 off 174 balls.
In the Prudential World Cup of 1975, in the match between India and England, England set the target of 335 runs in 60 overs. Sunil Gavaskar batted throughout the innings and scored only 36 runs  of 174 balls. India managed to score only 132 runs in 60 overs with 7 wickets in hand.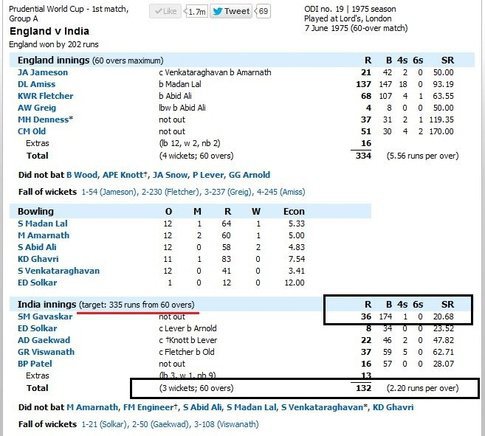 12. Jim Laker once took 19 wickets in a Test match.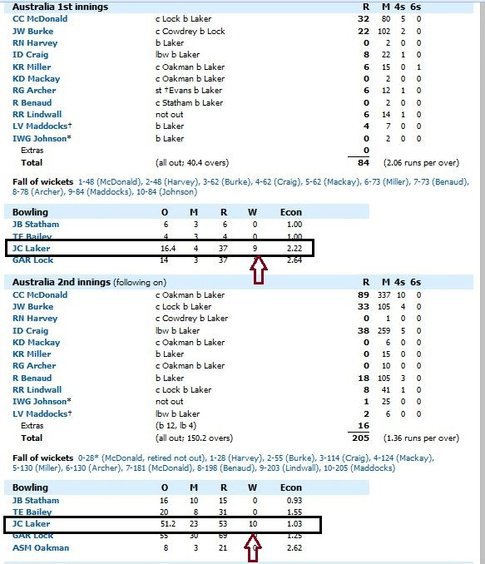 13. Saurav Ganguly is the only Indian player to score a century in the knock out stages of a World Cup.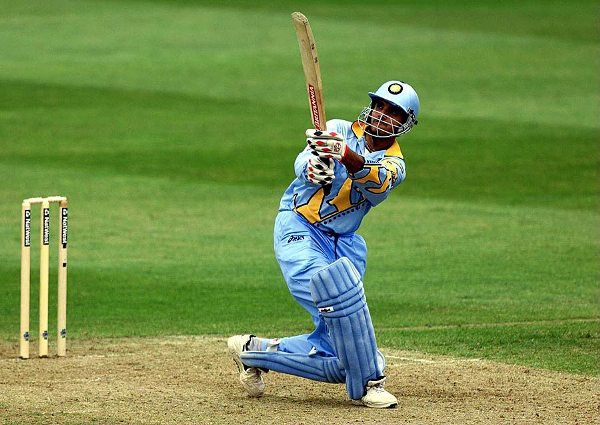 14. After Virat Kohli's debut, India has chased down 300+ targets five times.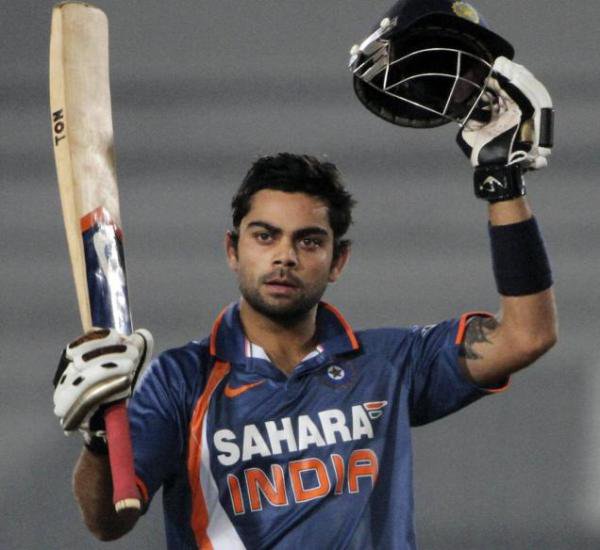 And in 4 of these 5 matches, Virat Kohli scored a century.
15. Mahela Jayawardene is the only batsman to have scored centuries in both the Semi-Final and Final of a World Cup.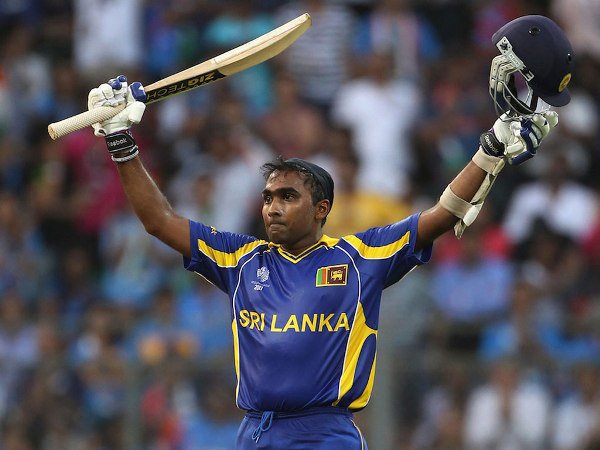 16.  Sachin + Zaheer = (Almost) Kallis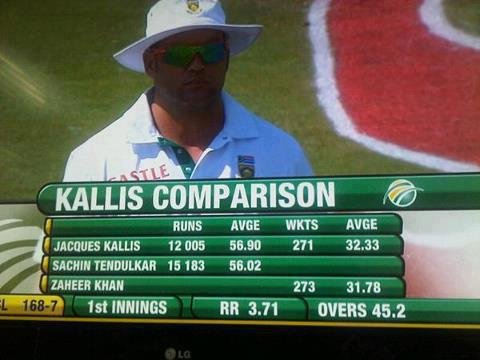 17. The player with the most number of not outs in Test cricket is not Rahul Dravid, but Courtney Walsh.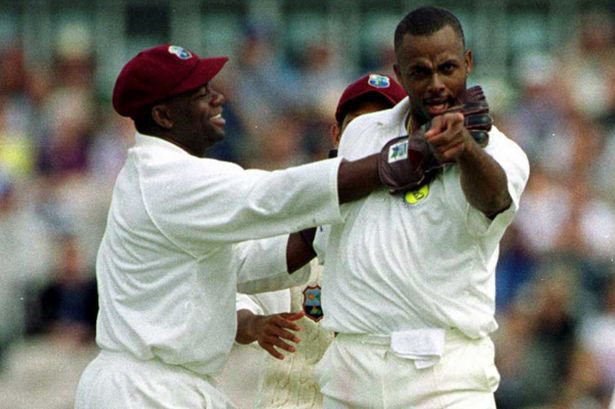 He's been unbeaten a total of 61 times in 185 innings.
18. Saurav Ganguly is the only player to win four consecutive Man of the Match awards in ODIs.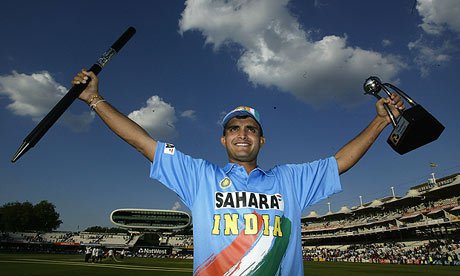 19. Dirk Nannes has represented both Australia and Netherlands in International Cricket.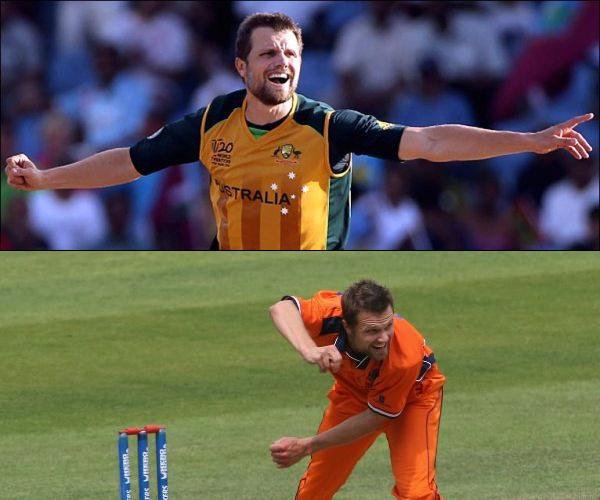 20. Shahid Afridi used a bat borrowed from Waqar Younis to score the fastest century in a ODI match.
21. In 1989, along with Sachin Tendulkar, 23 other cricketers made their International debuts. The last one to retire before Sachin, was New Zealand's Chris Cairns, who retired in 2004.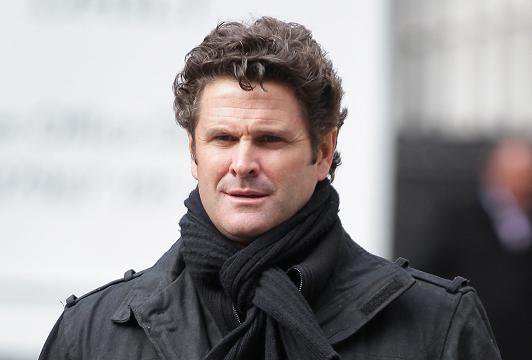 22. Inzamam Ul Haq took a wicket off the very first ball he bowled in International Cricket.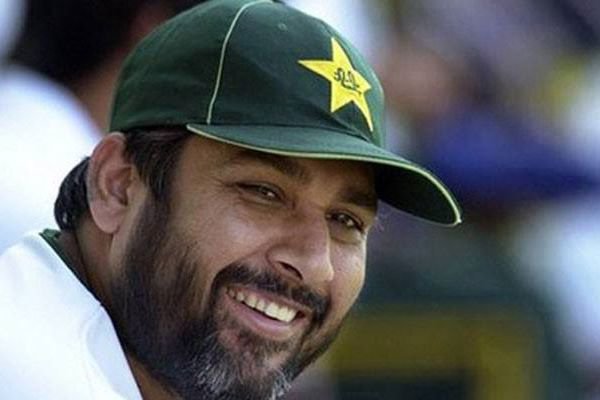 23. Sir Don Bradman has just hit 6 sixes in his entire career.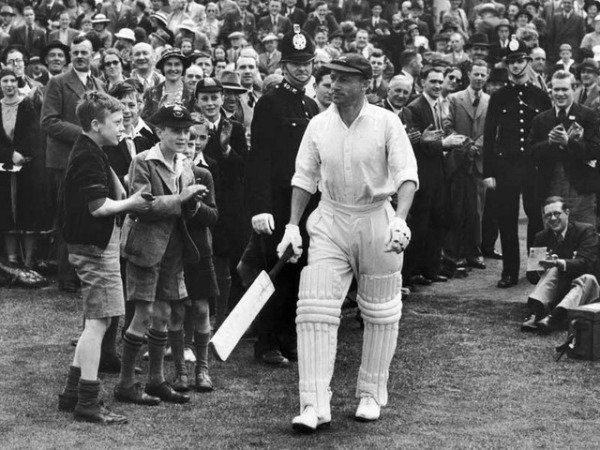 24. Virender Sehwag's highest scores in T20, ODI and Tests are 119, 219 and 319 respectively.
119 was scored in an IPL game.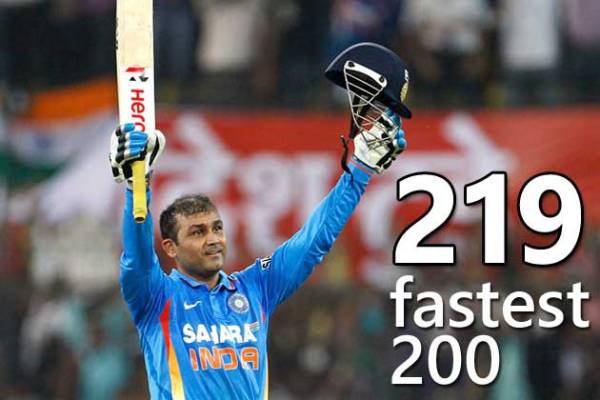 25. Wasim Akram's highest Test innings score of 257 is higher than that of Sachin Tendulkar's (who has 248 n.o. to his credit).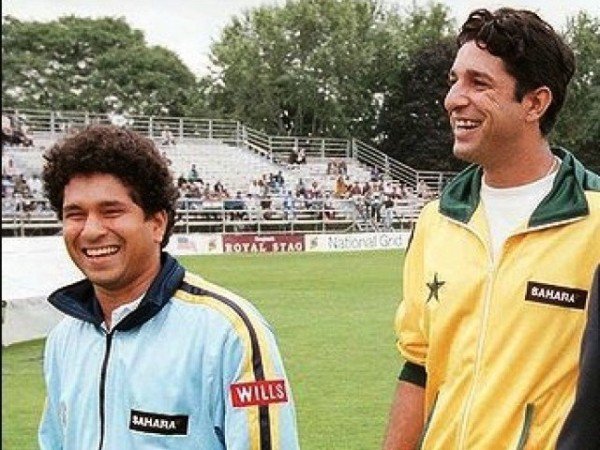 26. The England Cricket Team is the only team in ODI history to lose a 60 over ODI Final (1979 World Cup), a 50 over ODI Final (1992 World Cup and 2004 Champions Trophy) and a 20 over ODI Final (2013 Champions Trophy) in ICC tournaments.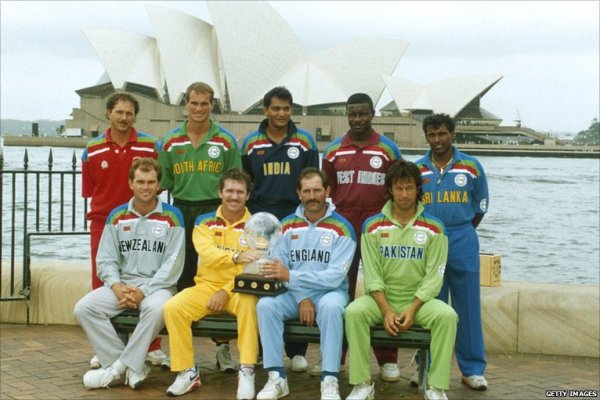 27. Lance Klusener, Abdur Razzaq, Shoaib Malik and Hashan Tillakaratne are the only players to have batted in 10 different batting positions in ODIs.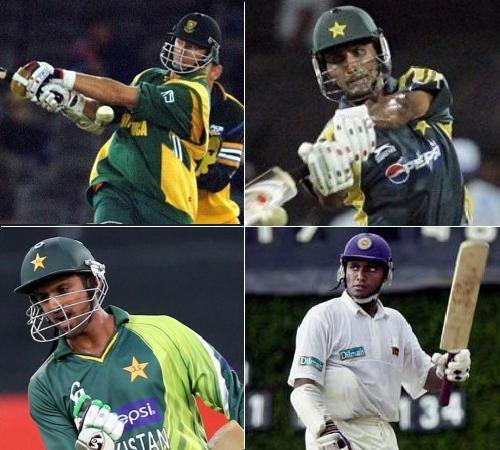 28. MS Dhoni and Suresh Raina have never scored an ODI ton outside of Asia.
UPDATE: 27th August 2014: Suresh Raina scored an ODI century today against England at Cardiff.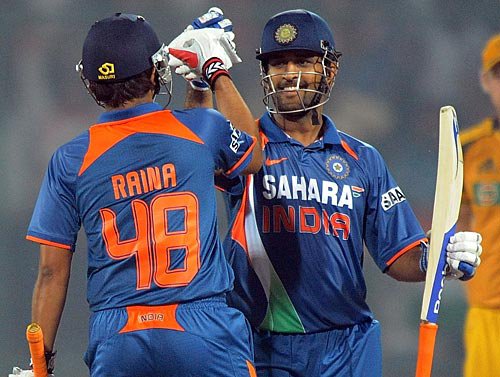 29. Graeme Smith is the only player in the history of cricket to have captained a team for more than 100 Test matches.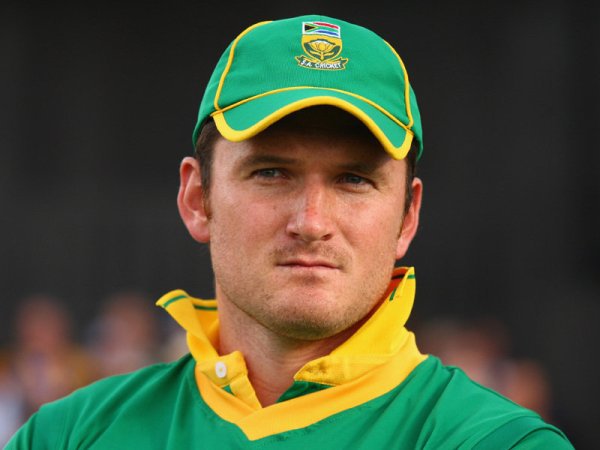 30. Sachin Tendulkar got out for a duck only once in his Ranji career. Bhuvaneshwar Kumar got him.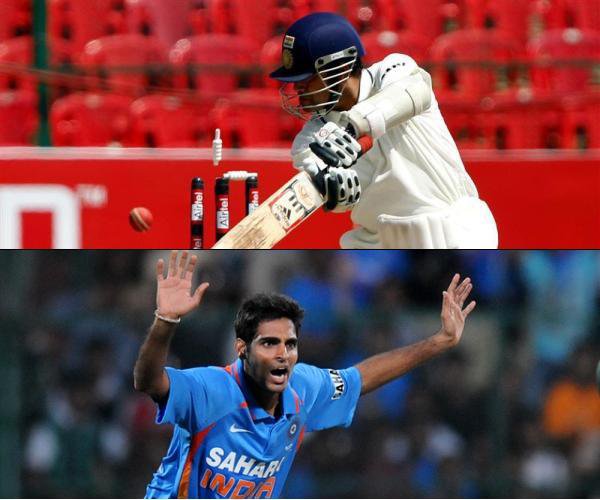 More Fun Facts About Cricket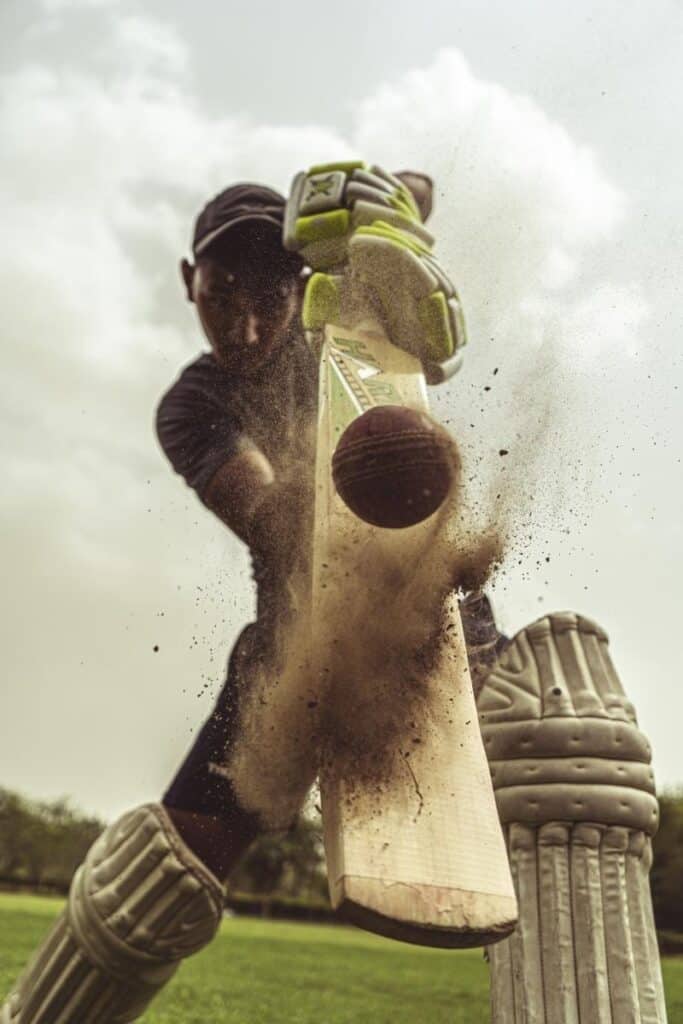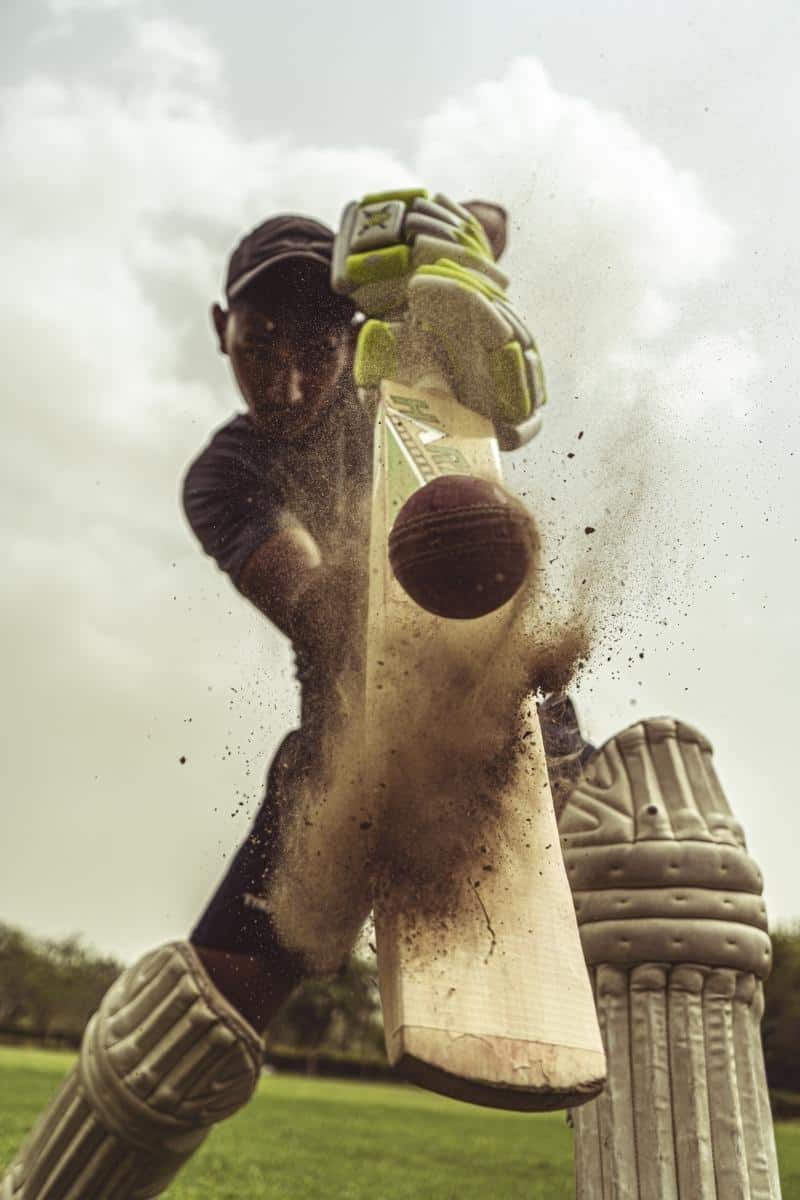 As the world's second-largest sport in playing numbers, cricket has a rich history dating back to the 16th century.
Did you know this sport is played in a staggering 180 countries worldwide? As one of the most popular sports, we've put together a list of fun facts about cricket that even the most fervent fans may not know!
We're not going to lie, cricket can be a little complicated if you're new to the sport. Firstly, there are 3 formats – test match cricket, one day cricket and T20 (best we don't mention the Hundred at this point).
Then there are the nuances of the rules. For example, there are 10 ways of getting a player out, but some of these are so rare it hasn't happened in decades.
However, once you understand the games and the rules, it is a beautiful sport that captivates you like few other sports can.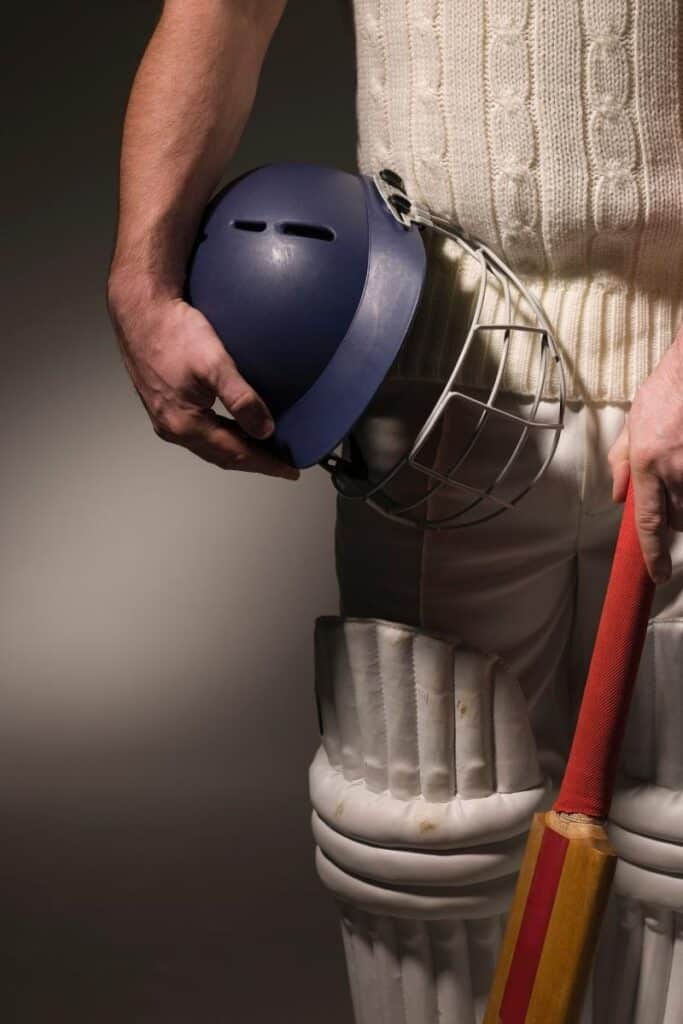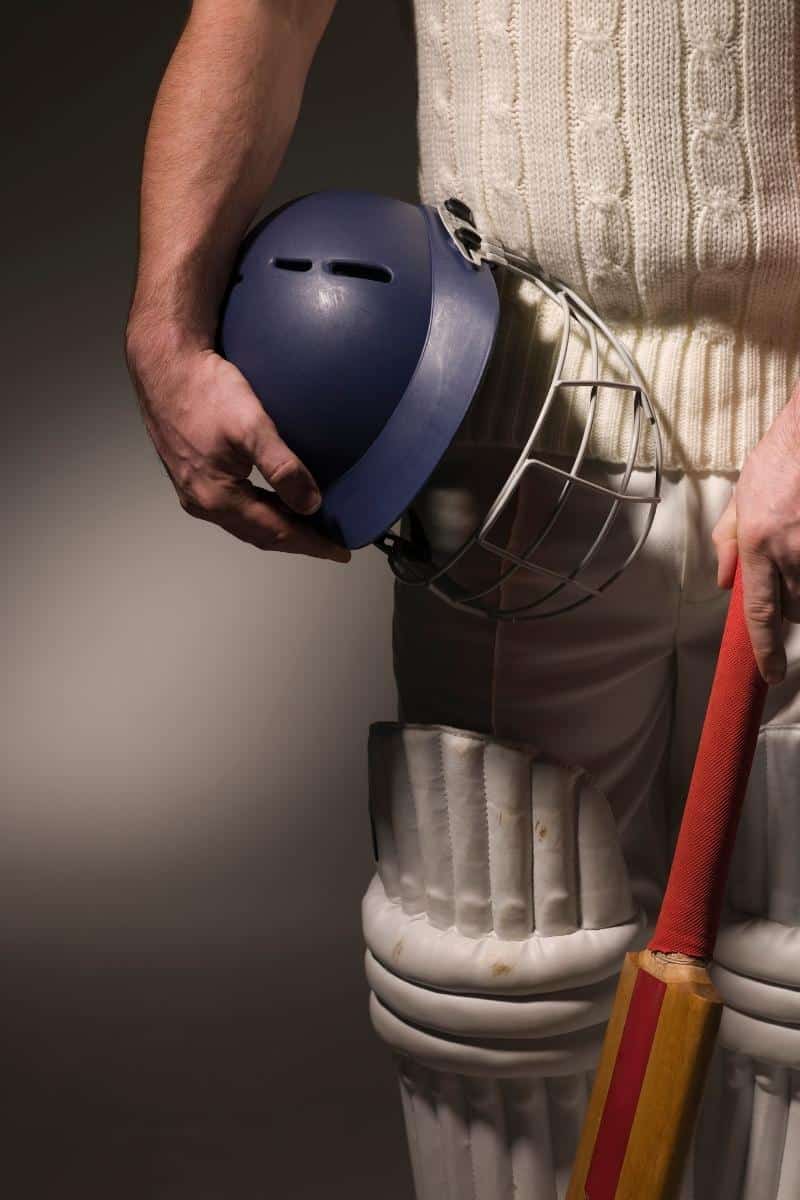 Though cricket was born in England, it's become a worldwide phenomenon. Australia and India are particularly prolific in the major tournaments, though England still hold their own. This was also once an Olympic sport, but more on that below.
Do you know just how long the longest cricket game to ever take place lasted? Or perhaps why the infamous Nelson Score is considered to be unlucky by players?
If not, keep on reading to discover more interesting cricket facts!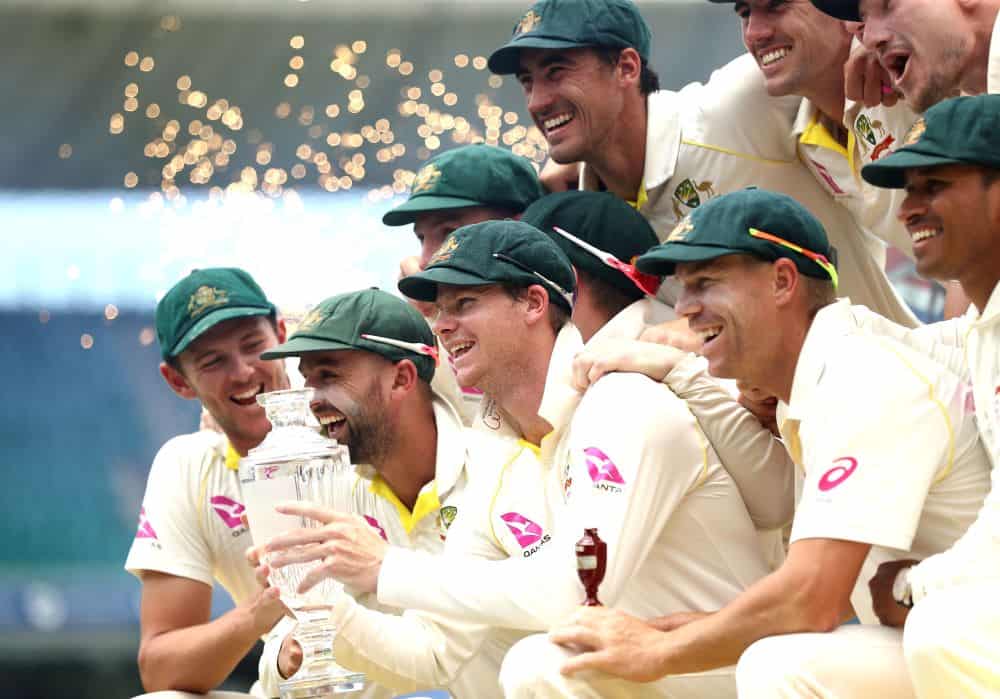 ---
15 Fun Facts About Cricket
1. Cricket is the second most popular sport in the world
Cricket has grown and grown since its inception in the 16th century. It's now enjoyed in over 180 countries around the world, with approximately 2.5 billion fans watching or playing the sport. How crazy are those numbers!?
It's most popular in India and Pakistan, though England and Australia have two of the most famous teams.
2. Three varieties of the game are played competitively
Three major variations of cricket are played at a competitive level around the world. These are test match cricket, one day cricket and T20.
Test matches are the traditional format which last 5 days. People consider test match cricket the purest form of cricket. Saying that, T20 is the fastest growing format where games only last a few hours as opposed to 5 days.
Test cricket itself was first played as early as 1877.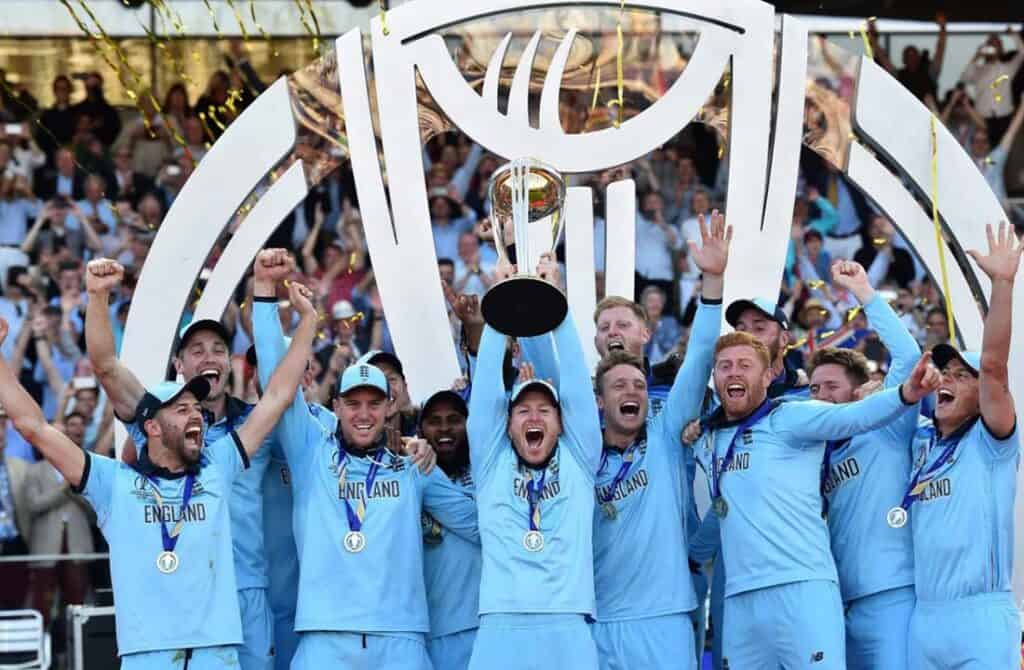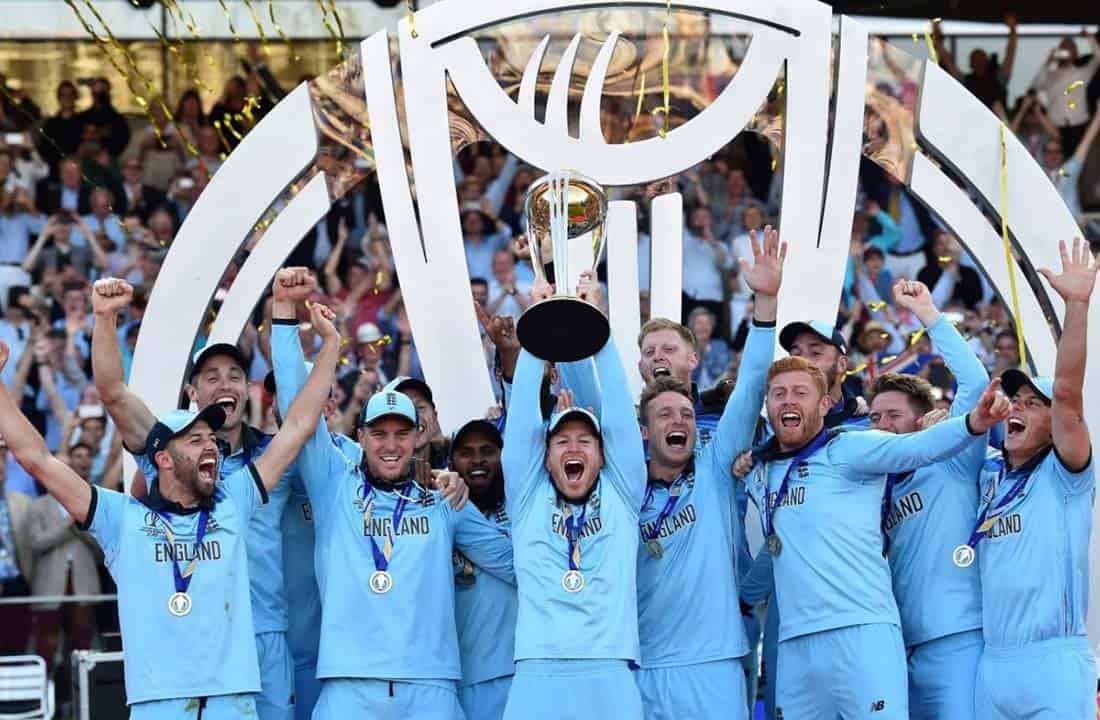 3. The Cricket World Cup was first held in 1975
The biggest event on any cricket fan's calendar has to be the Cricket World Cup, organized by the International Cricket Council.
The event was founded by England, South Africa, and Australia and was first held in 1975. It's held once every four years, with England taking the cup in 2019, the most recent event held.
4. Cricket wickets originally only had two stumps
Though it's unthinkable that a wicket was ever made up of less than three stumps, this used to be the case.
Two stumps were the norm until 1775 when English cricketer Edward 'Lumpy' Stevens bowled the ball between the two stumps without dislodging the bail three times, but the batsman, was given 'not out'. The third stump was introduced soon after.
5. Wicket bails aren't always necessary
Bails, the horizontal pegs that side astride the stumps, are seen in almost every game of cricket played. They're not mandatory in all circumstances, however.
On occasions where strong wind may blow the bails off, the umpire may opt to replace them with heavier bails or remove them entirely for the sake of smooth play.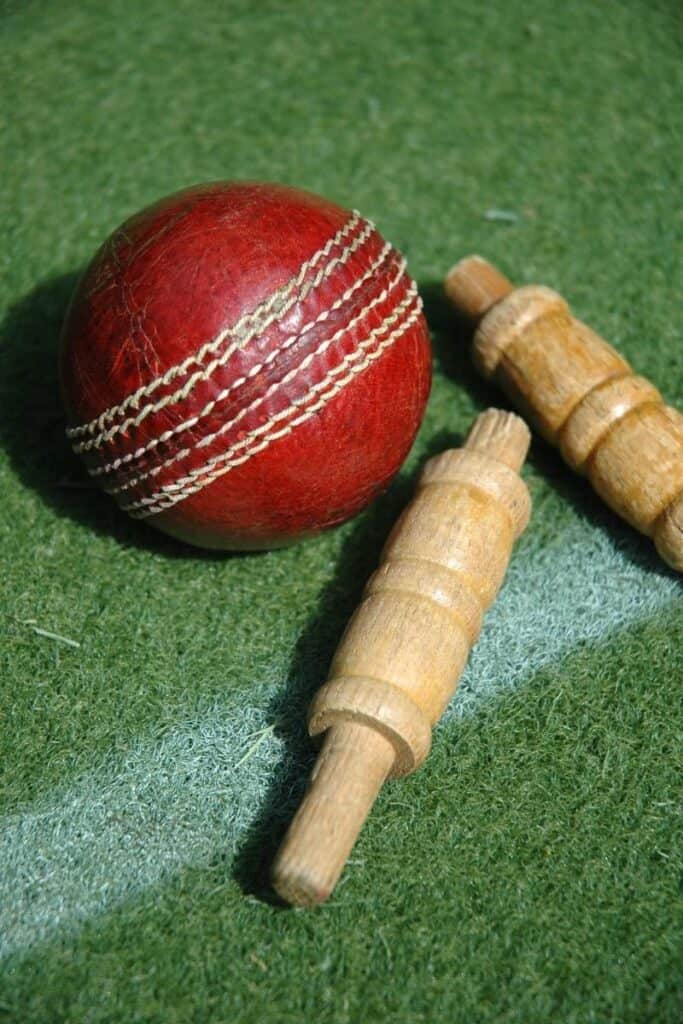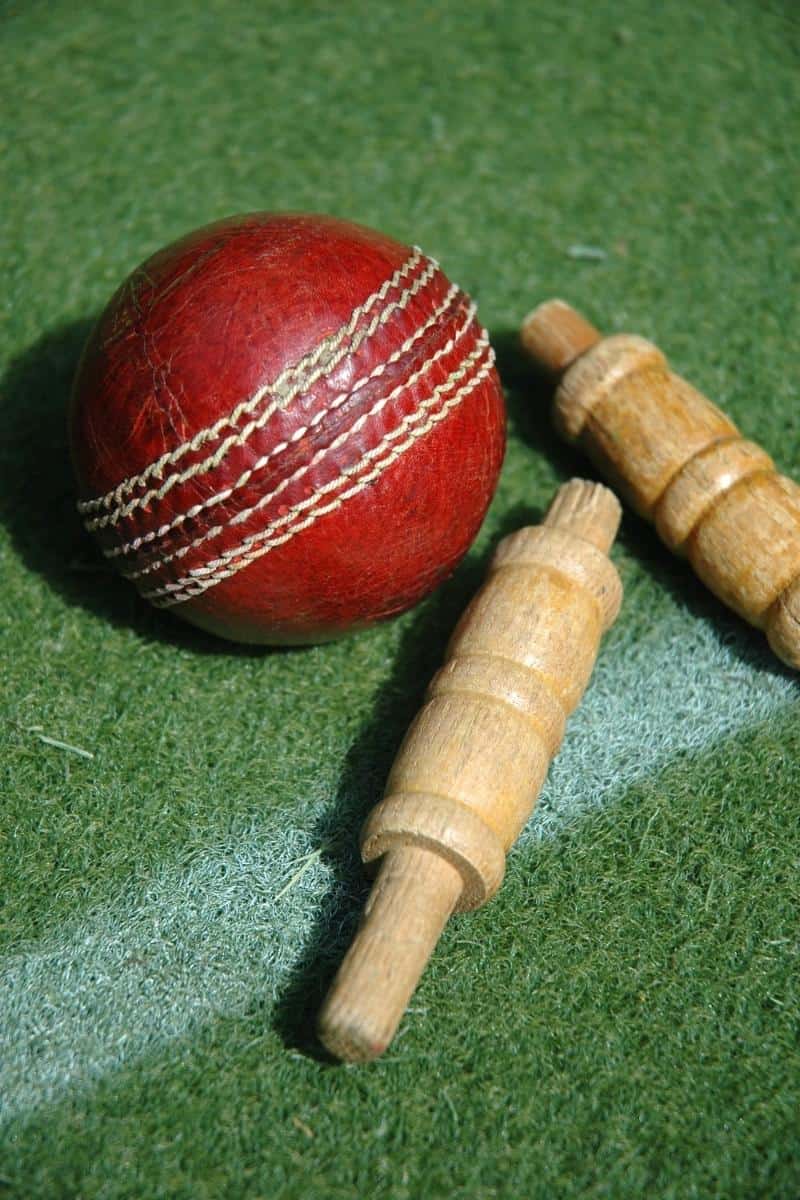 6. Women's cricket was played as early as the 18th century
Although cricket is played by men in far greater numbers, women have joined in since at least the 18th century. English villages such as Surrey, Hampshire, and Sussex even held their own tournaments involving women, with prizes for the winning teams including such choice items as barrels of ale and lace gloves.
7. The oldest living test cricketer is 94
The oldest living Test cricketer still around today is South Africa's Ronald Draper, who's almost 95 years old. He played his last test match in 1950.
The oldest cricketer to play the game actively was Wilfred Rhodes, who took over 4,000 wickets in his career and played his final test match at the age of 52, back in 1930.
8. The Nelson Score is considered unlucky
As the only one of our fun facts about cricket based entirely on superstition, this one's especially interesting. A Nelson Score is the scoring of 111 points by a team or player. It's considered to be unlucky purely because three 1's vaguely resemble a bail-less wicket. We just love random cricket facts like this!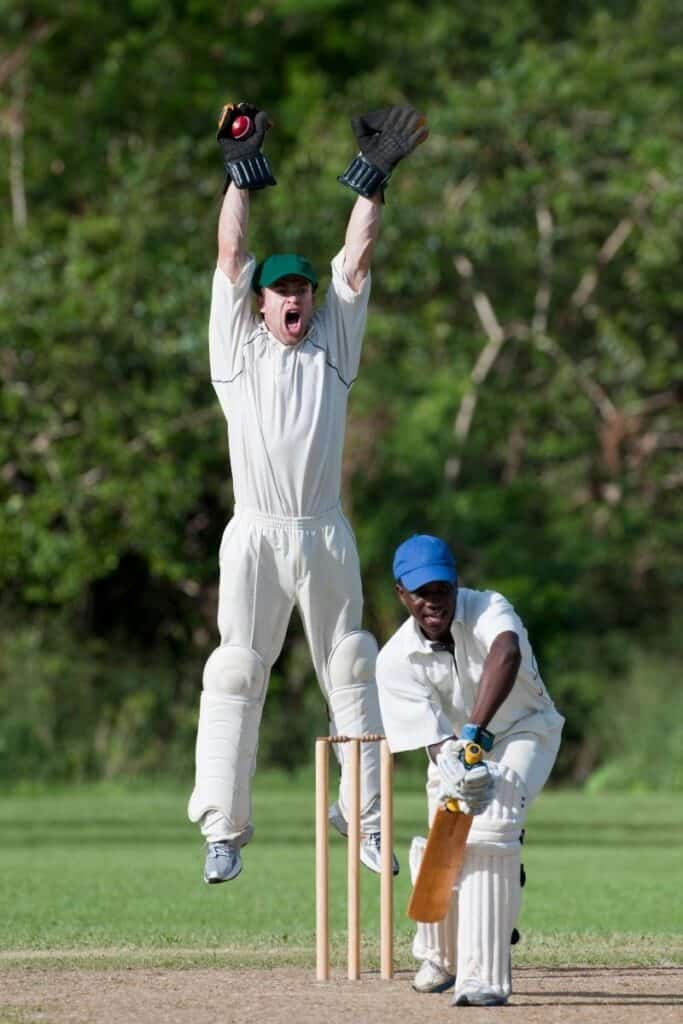 9. Cricket was introduced by the Olympics in 1896
Though we can trace the origins of the Olympics all the way back to 776BC, cricket wasn't introduced until 1900.
Despite cricket being such a popular sport, it has only been played at the Olympics once where Great Britain won gold 1900. However, there are talks of bringing cricket back to the Olympics at some point in the future.
10. The longest cricket match lasted 14 days
Cricket can be lengthy at the best of times, but one particular game really took the cake. In 1939, a game between England and South Africa lasted 14 entire days, after which the players presumably slept for an additional 14 days.
Match durations vary depending on format, with Twenty20 matches generally much shorter than in other formats.
11. Sachin Tendulkar debuted at only 16 years old
Sachin Tendulkar is a legend, often dubbed the 'God of Cricket.' He made his debut for Team India at the tender age of 16, and across his storied career, racked up more titles and records than you'd care to count.
He's widely regarded as one of the best batsmen in history. He is the highest run-scorer of all time in international cricket and the first batsman to score a double century in one-day international cricket.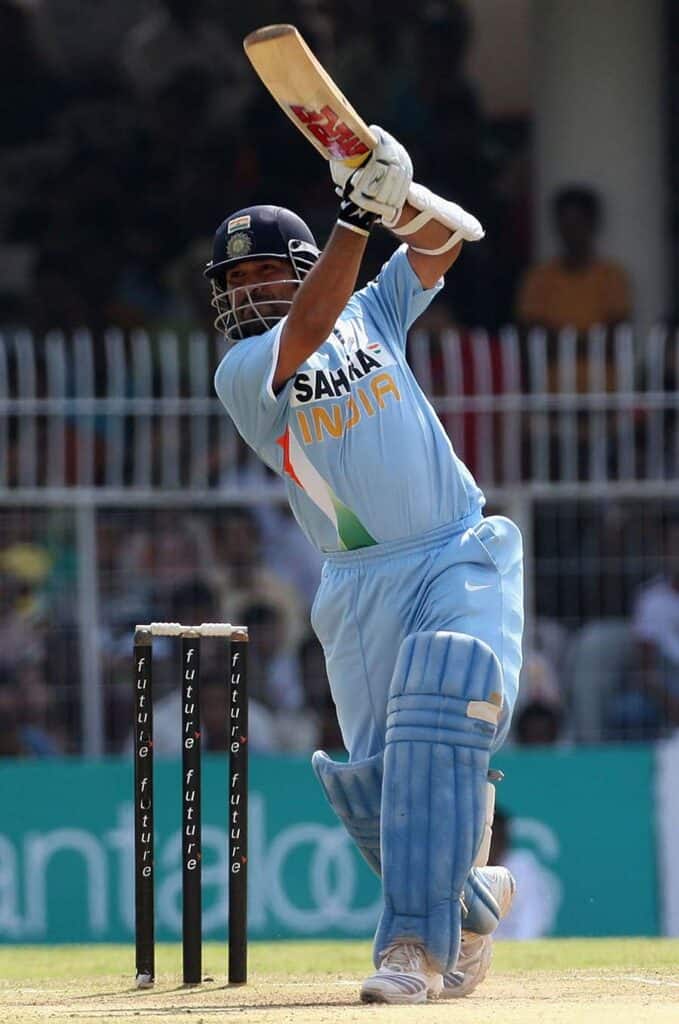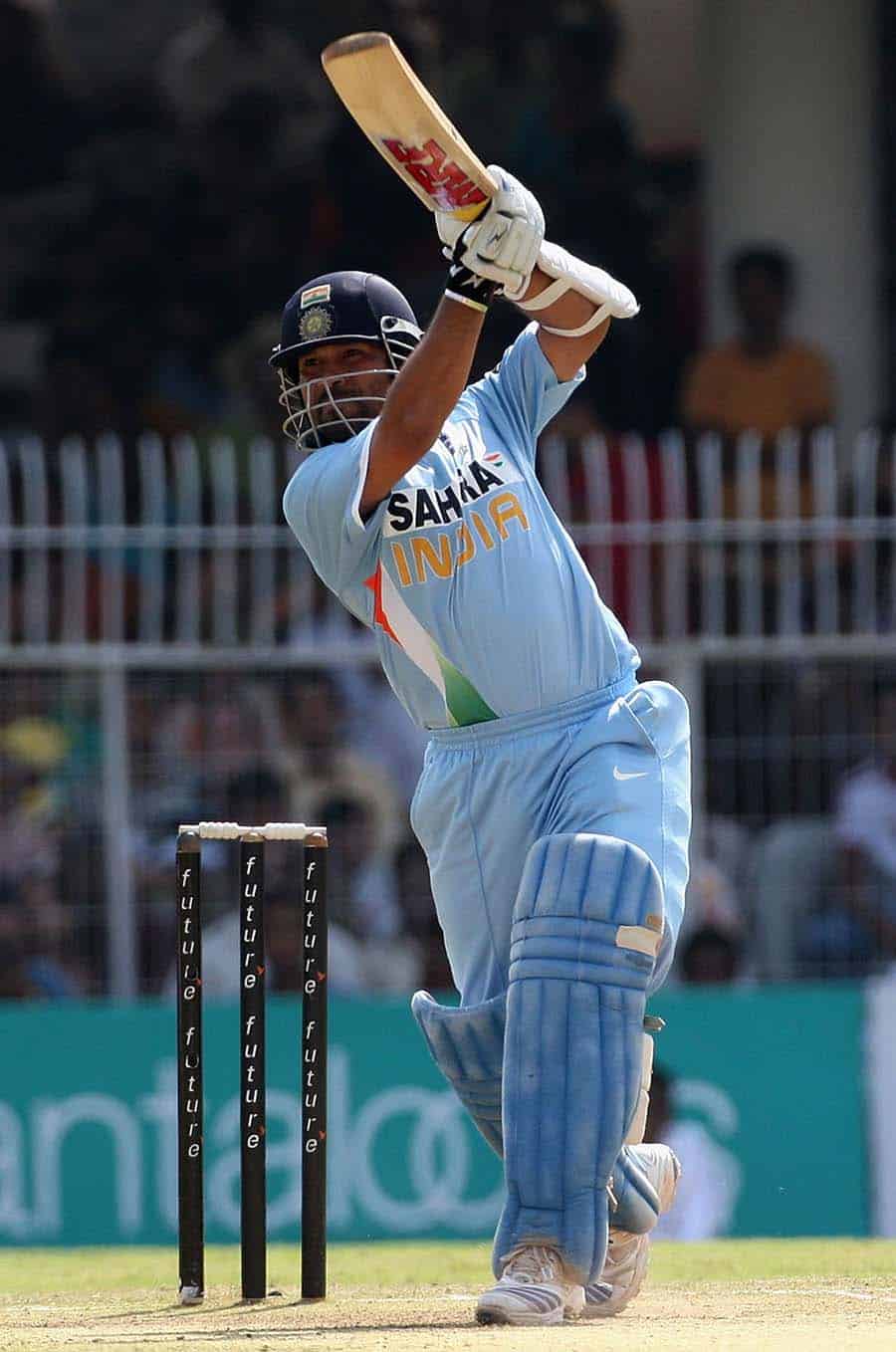 12. The most consecutive maiden overs is 21
A maiden over occurs when a bowler makes six consecutive bowls without the opposing team scoring a single run. Bapu Nadkarni managed to nab himself an excellent little record on this front, scoring 21 consecutive maiden overs while playing for India in 1964.
13. Australians are the luckiest cricket players
We've got another of the more unusual cricket facts up next. Australian's are widely regarded as the luckiest cricketers globally, with particular attention given to Ricky Ponting and Adam Gilchrist.
Both won an astounding three ICC Cricket World Cups and ended their careers with exemplary record sheets given the length of time they played.
14. The length of the pitch is the only unchanged cricketing law
Times change, and so do the rules of cricket. In fact, since the sport was first established, every single law has been subject to change, barring one.
The designated length of a cricket pitch has remained a constant, with the 22 yards decided upon right from the beginning still applicable to today's modern ruleset.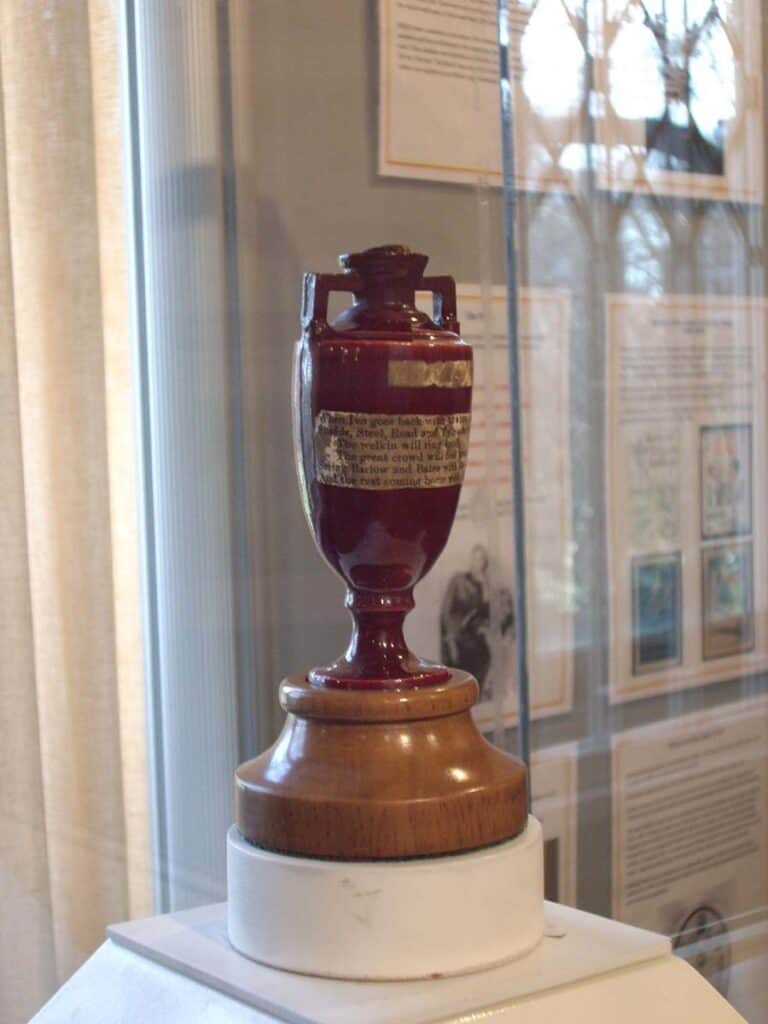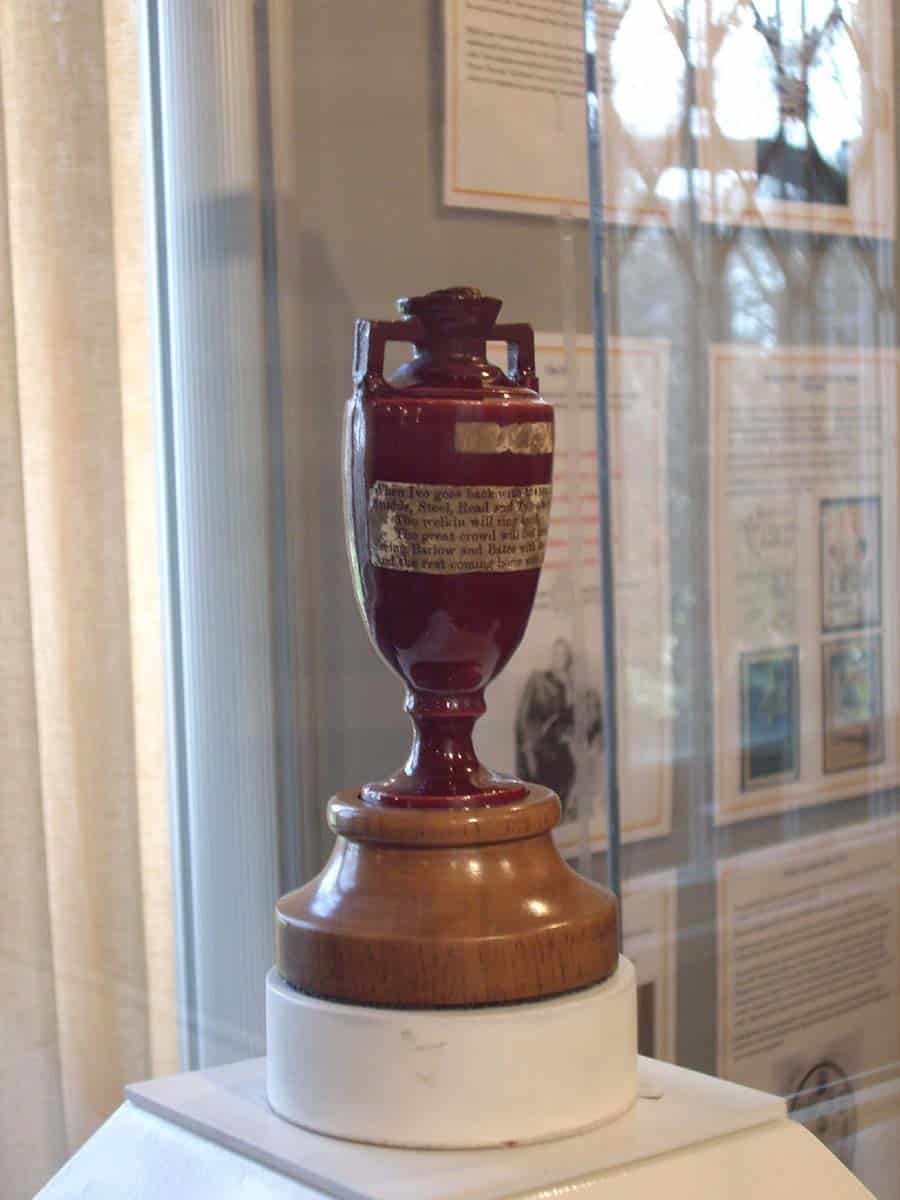 15. Jim Laker holds the record for most wickets in a single test match
Looking back to the 4th Test of England vs. Australia at the Ashes of 1956, Jim Laker set a record some still believe to be one of the most impressive achievements in cricket.
In a single match, Laker dismissed a staggering 19 Australian cricketers, and to date, remains the only person ever to do so throughout the sport's illustrious history.